Welcome to the South Wales Branch of Butterfly Conservation
Butterfly Conservation is a registered charity dedicated
to the conservation of butterflies and moths.
Welcome to the website for the South Wales Branch of Butterfly Conservation, the UK charity concerned with saving butterflies, moths and their habitats. We run guided walks, workshops, lectures and moth-trapping right across South Wales - see Events on the menu on the left for the current list.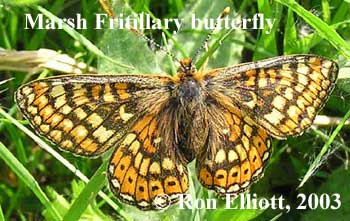 We publish a Branch newsletter for members two or three times a year - see our Newsletter page which includes details of newsletters from other moth and butterfly groups in the area. We also record butterflies and moths - see Recording, advise landowners and are one of the wildlife organisations that advise local County Councils on Local Biodiversity Action Plans (LBAPs)-see our Species pages for more information.
If you would like to join our branch and receive all these services and more while supporting our work please go to the Membership page on Butterfly Conservation's main web site.
Latest News
Recent Reports
Seen anything interesting recently? Feel free to make use of out recent reports section here. Please bear in mind however that all records of interest should also be passed to your county recorder.
Get Involved

If you'd like to tell us what you do or don't like about this website, mistakes you've found, or to contribute or ask for some different information please Contact Us
Click below to view the document summarising the first year of the Wider Countryside Butterfly Survey (as referred to in the latest Branch Newsletter)
WCBS Year 1 (2009) Report (355 Kb)



And this is the latest newsletter
WCBS Year 2 (2010) Report (867 Kb)